Sunday November 22, 2020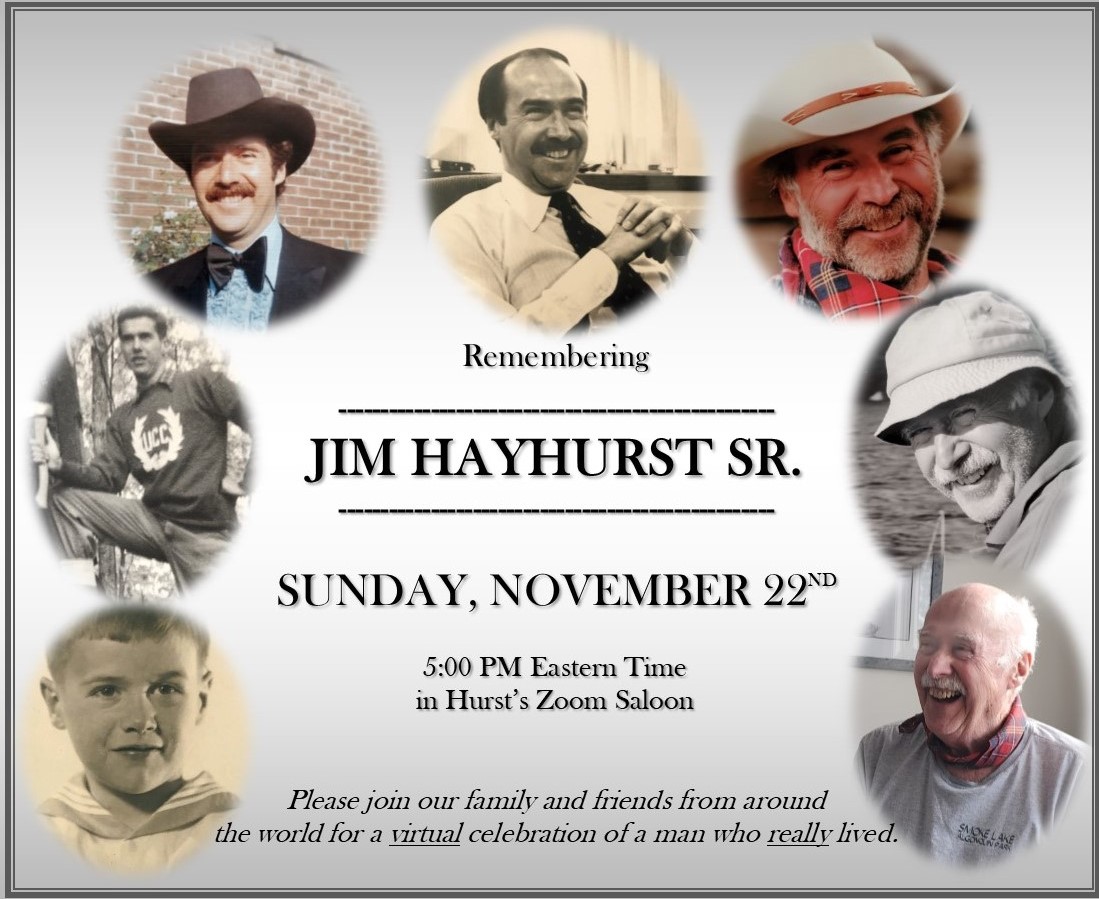 We will open Zoom at 5:00 pm ET with a few minutes of music and memories. Please come early to "see" and message each other.
Though we will not have an "open mic", please share your photos, written memories, and recorded videos either beforehand via our Virtual Guestbook or during the celebration on Zoom chat (instructions here).
Please forward this email to others who may not have received this.  Anyone can join by clicking on the link. Dad would welcome everyone. We look forward to seeing you all share the memory and spirit of our Dad. We cannot think of better medicine during these difficult times.
Grab a drink and wear your favourite hat… cowboy or otherwise!
With Love,
The Hayhurst Family
Questions? Email Jim Hayhurst Jr:  jtphayhurst@gmail.com