Trails' "Four Seasons, Four Years, For Life" outdoor program builds confidence through skill development, high school credits, bursaries and mentorship. We challenge and equip vulnerable youth to become contributing members of the community.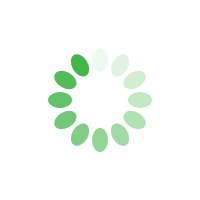 Founded in 1992, Trails has over 500 graduates. It costs $1.3 million a year, all raised through private funding. We foster community, emotional intelligence, and self-knowledge through outdoor experiential education. We focus on growing skills such as conflict resolution, leadership, critical thinking, and reflection. With our focus on transference, participants build a positive engagement with Trails, the outdoors, and their authentic selves. Through equal parts challenge and opportunity, Trails doesn't aim to just make a difference, we change lives.
How we started
Our History
1992

Trails Youth Initiatives became a registered charity with 46 youth enrolled, operating at Kettleby

1997

Trails partners with the Lake Simcoe Conservation Authority and commits to a lifetime property lease at Trails Lakeside in Stouffville

1998

Rotary Club of Toronto Eglinton builds the main lodge

2000

Initiated 5th year Leader In Training (LIT) program. Establishment of the Trails Dion Bursary and Wendy Anderson Bursary

2001

14 of 20 Trails graduates received the prestigious Duke of Edinburgh Gold Award. Designated as a Privately Inspected School by the Ministry of Education

2007, 2008, 2010

Recipient of the Toskan Casales Youth Philanthropy Award

2010

Founder, Jim Hayhurst Sr. and Jack Cockwell, Group Chairman at Brookfield Asset Management Inc. form Trails Board of Governors. Became accredited with the Ontario Camping Association

2013

Developed the Outreach Program in partnership with York Region District School Board

2015

Formalized the Mentoring program for all grade 11 and 12 students

2017

Doubled enrolment, recruiting an additional 20 (total 40) year 1 participants. Built Hilltop cabin, Tabins and a lodge addition; developed the Alumni Association, created the FIT program

2019

Created the Hurst Legacy Award, first recipient: Warren Clarke. Achieved a 100% efficacy rate for Social and Emotional Skills by the Impact Genome.

2020

Recognized as one of Maclean's Best Canadian Charities. In response to COVID-19, the creation of Virtual Trails, Trails City Day Camp and Family Camps

2021

Formalization of the FOR LIFE Program and development of FORward Resources

2026

Full contingent of completed expansion, 176 youth enrolled annually
Mission
Challenge & Equip Youth
Trails provides youth with opportunities to play, learn, and grow in the outdoors.

Trails cultivates resilience, leadership, connections and compassion through inspiring and challenging journeys of self-discovery in the natural world.

Trails levels the field by empowering all children to recognize their potential and realize their dreams.
Trails was founded with "3 Key Factors to Success" and with the following guiding principles. 
Emotional and Physical Safety

Big Impact

A big impact on a few, rather than a small impact on many
Trails recognized as Top Charity in Canada as published by Maclean's and Moneysense magazines