Why work with us?
Being a staff member at Trails is more than the transfer of advice, knowledge and insights. The relationship offers reciprocal benefits. You get the personal satisfaction of sharing your skills and experience with a willing learner. Being involved with Trails youth over a period of a year has a profound impact.
There are typically four staff members for each age group, making the participant to staff ratio five to one. During the summer trips the group is divided into two groups; each trip is led by two staff members. The age range of our current staff is from 24 and 60 and many come from a wide variety of professional fields such as social work, outdoor education, teaching, law, mediation, youth engagement, and recreation and leisure.
Trails staff, why we love working here
"In my now 20 years working with youth I still hold up my experiences with Trails as some of the greatest learnings of my career. ~Meaghan Moore, MEd. Counselling Psychology, RP, Manager of Client Services, Community Outreach and Group Programs, Central Toronto Youth Services
Benefits of joining our team
Working at Trails is a unique and rewarding experience.
Make a difference in the lives of marginalized communities
Develop highly valued work, life and personal skills
Work with like-minded people
Be part of an agile and responsive team
Strong training and development experiences
Unparalleled work environment
Build strong ties with the Trails team, the youth you work with and volunteers
Departments
There are a variety of areas needed to make Trails successful.
Participant Program
Seasonal and year-round
Facilities
Kitchen, facilities and volunteers
Administration
Fundraising and volunteers
Open Positions
It is with excitement that we announce a new role on the Trails team. The Community & Recruitment Coordinator will spread the word about Trails in our communities with the goal to recruit Program Facilitators and increase weekday site rentals at Trails Lakeside.

If you, or someone you know is interested in this position, please read the Job Summary and send a resume and cover letter by August 15th to opportunities@trails.ca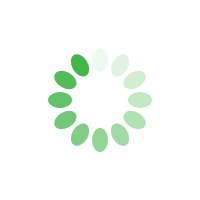 We're Hiring Facilitators!
Interested in joining our team this summer? Read our Summer Facilitator Job Posting and email your resume and cover letter to: Lisa Evans, Hiring Director, at opportunities@trails.ca. 
Please also complete the Facilitator Interest Form below.
Facilitator Interest Form
Don't see a vacancy that fits your skill set? Have compassion, drive and a "never give up" attitude but don't see a vacancy that fits your skill set? Submit a general application and we'll let you know when a role opens up that matches your experience.